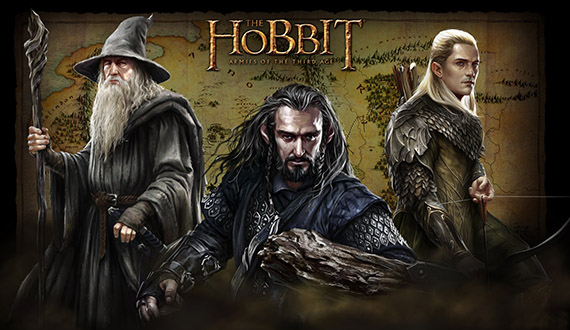 Warner Bros. and Kabam are teaming up to develop two, free-to-play games for the web browser and mobile devices. The Hobbit: Kingdoms of Middle-earth will be a free-to-play multiplayer/strategy mobile game. Devices have not been announced yet.
The second game The Hobbit: Armies of the Third Age will be a free-to-play strategy web browser game. Open beta for the game has started today and can be accessed here.
Both games are tentatively scheduled for a Fall 2012.
Ad blocker interference detected!
Wikia is a free-to-use site that makes money from advertising. We have a modified experience for viewers using ad blockers

Wikia is not accessible if you've made further modifications. Remove the custom ad blocker rule(s) and the page will load as expected.