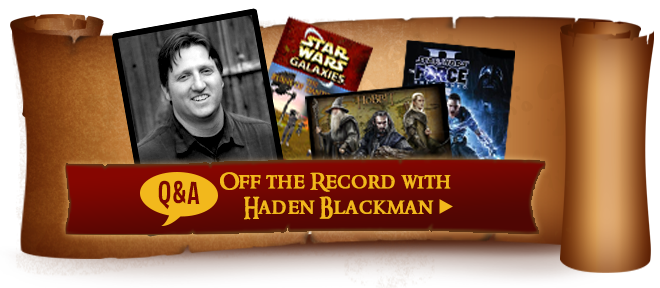 Last week, Warner Bros. and Kabam announced two new upcoming Hobbit games.
Both of these games are to be released around the same time. The first The Hobbit: Kingdoms of Middle-earth will be a mobile game focused around players building their own kingdoms, and going to war with rivals. The second, The Hobbit: Armies of the Third Age is a browser game includes characters such as Bilbo, Gandalf, and focus around the building of various races, such as Elves, Dwarves, and Orcs.
Kabam has agreed to answer YOUR questions about these upcoming games. Submit your questions as a comment to this blog before 10/5 9AM PST for a chance for the developers themselves (perhaps you've heard of Haden Blackman?) to answer your questions. Have a question about the gameplay, storyline, or features? Leave it here!.
Ad blocker interference detected!
Wikia is a free-to-use site that makes money from advertising. We have a modified experience for viewers using ad blockers

Wikia is not accessible if you've made further modifications. Remove the custom ad blocker rule(s) and the page will load as expected.