We've all been eagerly awaiting for Peter Jackson's theatrical adaptation of The Hobbit, which comes out on December 14th.
For those of you pulling your hair out with anticipation, there are 70 schoolboys in southwest London who've got your back. The group of 8-13 year olds from the Tower House prep school have taken it upon themselves to create their own 90 minute adaptation of the story. They produced every aspect of the film including writing the script, making costumes, creating special effects, acting, and more. The father of one of the boys happens to have a production company who volunteered their editing services. Their film was shown at the Curzon Renoir Cinema in Russell Square from Monday September 17th until Thursday September 20th.
Watch the trailer below. I'll add an update when the full film is available online.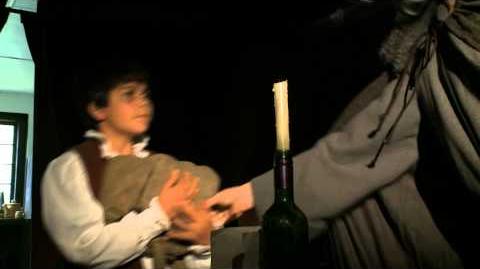 Ad blocker interference detected!
Wikia is a free-to-use site that makes money from advertising. We have a modified experience for viewers using ad blockers

Wikia is not accessible if you've made further modifications. Remove the custom ad blocker rule(s) and the page will load as expected.