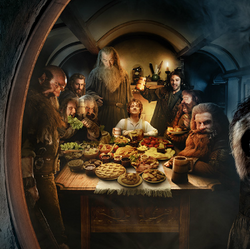 We have an amazing opportunity for you, Lord of the Rings fans! Wikia is heading to Comic-Con this year and we have the chance to interview the cast and crew of The Hobbit!
Eric Moro, the Director of Entertainment at Wikia, is interviewing the talent and we wanted to open the opportunity for questions up to the community. Do you have burning questions for the talent behind The Walking Dead? Tell us in the comments and we'll relay them!
Afterwords, be sure to check back at the ToMoro page for the full interview!
Update
We have the Comic-Con interviews with Andy Serkis who plays Gollum, and Martin Freeman who plays Bilbo Baggins! Watch and tell us if you're excited for The Hobbit!
---
---