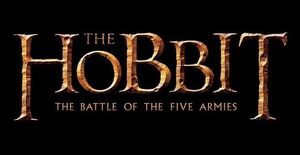 It's almost time for The Hobbit: The Battle of the Five Armies, and Warner Bros. Entertainment has decided to do some promoting at Comic-Con! If you are attending this year's Comic-Con, you could attend a panel with Peter Jackson on Saturday at the main stage! Attending stars are supposed to be announced at a later date.
For video game fans, there will be a panel for the game "Middle-earth: Shadow of Mordor," discussing how the game's innovation evolves storytelling while exploring the history of the Rings of Power.
To get more info on when and where these Warner Bros. panels are happening, head over to the Comic-Con Wikia!
---
---
Ad blocker interference detected!
Wikia is a free-to-use site that makes money from advertising. We have a modified experience for viewers using ad blockers

Wikia is not accessible if you've made further modifications. Remove the custom ad blocker rule(s) and the page will load as expected.