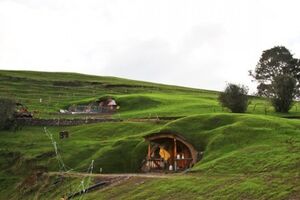 It's almost time for The Hobbit: An Unexpected Journey to come out in theaters (I CAN HARDLY WAIT) and for us to return to the Shire, but pieces of news about the trilogy are always popping up!
The news we have today is for the Colbert Nation fans out there: "an unnamed, but "knowledgeable" source told the Hollywood Reporter that the host of The Colbert Report will make an appearance in the Hobbit franchise, though there was no information on what role he would play or if he would be an extra."
AAAH!!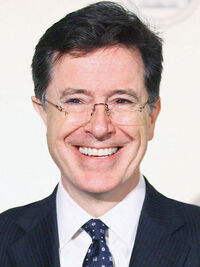 Fans of Colbert know that he can speak Elvish and has been a huge fan of The Lord of the Rings since he was a child. In a Playboy interview, Colbert hinted that he might make an appearance in the trilogy, but his cameo is expected to be in either the second film, The Hobbit: Desolation of Smaug, or the third, The Hobbit: There and Back Again.
What would the perfect role for Stephen Colbert be? It would be hilarious to see him as a goblin, but maybe he can put his Elvish skills to use?
Source: The Guardian
---
---
Ad blocker interference detected!
Wikia is a free-to-use site that makes money from advertising. We have a modified experience for viewers using ad blockers

Wikia is not accessible if you've made further modifications. Remove the custom ad blocker rule(s) and the page will load as expected.