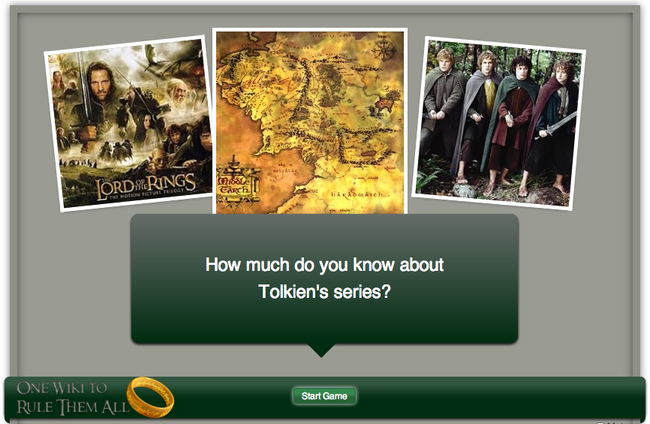 Are you a fan of the Lord of the Rings series or the book that started it all, The Hobbit? Do you think you know everything there is about Tolkien's amazing world? Test your knowledge now by taking our quiz!

Be sure to come back and share your score below!

---
---
Ad blocker interference detected!
Wikia is a free-to-use site that makes money from advertising. We have a modified experience for viewers using ad blockers

Wikia is not accessible if you've made further modifications. Remove the custom ad blocker rule(s) and the page will load as expected.