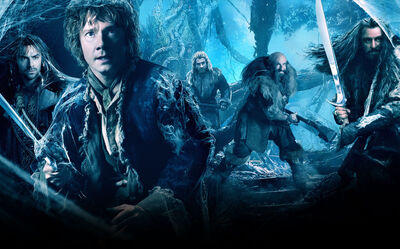 The end credits song for The Hobbit: The Desolation of Smaug has been revealed and the lucky artist is Ed Sheeran! His song "I See Fire" is new and just for the movie, and even cooler is that EVERY instrument on "I See Fire" except for cello was performed by Sheeran himself! Check out the song below.
What do you think? Is this the right song for the end? It's a little odd not to hear some majestic orchestral number, but this could be a nice change. The lyrics also seem like a good fit for all the events we're expecting to see in the movie!
Source: Hypable
---
---
Ad blocker interference detected!
Wikia is a free-to-use site that makes money from advertising. We have a modified experience for viewers using ad blockers

Wikia is not accessible if you've made further modifications. Remove the custom ad blocker rule(s) and the page will load as expected.