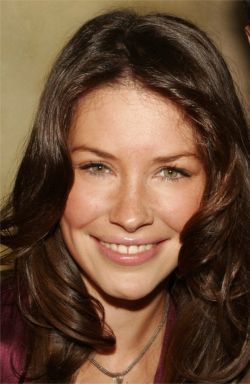 After recent exciting cast annoucements, The Hollywood Reporter now reports that Lost's Evangeline Lilly has joined the cast of the upcoming The Hobbit movies as a newly created character, Wood Elf Tauriel. Her name means "daughter of Mirkwood". Peter Jackson has stated that there won't be any romantic connection between her and Mirkwood prince Legolas, though.
Another actor announced to have been cast in the production is Barry Humphries, who will portray the Great Goblin via motion capture similar to the one used by Andy Serkis as Gollum.
What do you think about the new announcements? As someone who used to be quite a Tolkien purist, I'm not sure about the addition of more new characters. But I guess we'll have to wait and see!
Ad blocker interference detected!
Wikia is a free-to-use site that makes money from advertising. We have a modified experience for viewers using ad blockers

Wikia is not accessible if you've made further modifications. Remove the custom ad blocker rule(s) and the page will load as expected.