Ad blocker interference detected!
Wikia is a free-to-use site that makes money from advertising. We have a modified experience for viewers using ad blockers

Wikia is not accessible if you've made further modifications. Remove the custom ad blocker rule(s) and the page will load as expected.
Lego Lord of the Rings Ideas
With Characters from The Lord of the Rings : The Rise of the Witch-King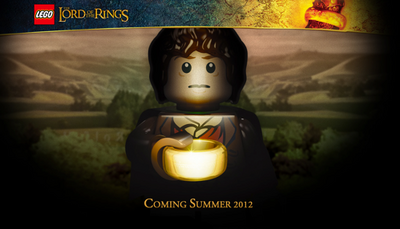 Good Lego Characters
Frodo Baggins
Frodo Baggins (Weathertop)
Frodo Baggins (Rivendell)
Frodo Baggins (Lórien)
Samwise Gamgee
Samwise Gamgee (Weathertop)
Samwise Gamgee (Rivendell)
Samwise Gamgee (Lórien)
Meriadoc Brandybuck
Meriadoc Brandybuck (Weathertop)
Meriadoc Brandybuck (Lórien)
Meriadoc Brandybuck (Isengard)
Meriadoc Brandybuck (Rohan/Plennor Fields)
Meriadoc Brandybuck (Black Gate)
Peregrin Took
Peregrin Took (Weathertop)
Peregrin Took (Rivendell)
Peregrin Took (Lórien)
Peregrin Took (Minas Tirith)
Peregrin Took (Black Gate)
Gandalf (Grey)
Gandalf (White)
Gandalf (Khazad-Dûm)
Aragorn
Aragorn (Bree)
Aragorn (Weathertop)
Aragorn (Rivendell)
Aragorn (Caradhras)
Aragorn (Moria)
Aragorn (Lórien)
Aragorn (Amon Hen)
Aragorn (Rohan)
Aragorn (Helm's Deep)
Aragorn (Plennor Fields)
Aragorn (Black Gate)
Legolas
Legolas (Rivendell)
Legolas (Moria)
Legolas (Lórien)
Legolas (Amon Hen)
Legolas (Rohan)
Legolas (Helm's Deep)
Legolas (Plennor Fields)
Legolas (Black Gate)
Gimli
Gimli (Rivendell
Gimli (Moria)
Gimli (Lórien)
Gimli (Amon Hen)
Gimli (Rohan)
Gimli (Helm's Deep)
Gimli (Plennor Fields)
Gimli (Black Gate)
Boromir (Rivendell)
Boromir (Moria)
Boromir (Lórien)
Boromir (Amon Hen)
Elrond
Elrond (Second Age)
Gil-Galad
Gil-Galad (Second Age)
Haldir
Haldir (Helm's Deep)
Arwen
Arwen (Rivendell)
Arwen (Minas Tirith)
Glorfindel
Galadriel
Celeborn
Théoden
Théoden (Helm's Deep)
Théoden (Plennor Fields)
Thranduil
Éowyn
Éowyn (Helm's Deep)
Éowyn (Plennor Fields)
Éowyn (Black Gate)
Éomer
Éomer (Helm's Deep)
Éomer (Plennor Fields)
Éomer (Black Gate)
Glóin
Óin
King Dáin II Ironfoot
Durin II
Balin
Tom Bombadil
Treebeard
Bilbo Baggins
Farmer Maggot
Brand,Captin of Dale
Bonus Characters & Warriors : Good
Bonus Characters
Frodo Baggins (Orc Armour)
Frodo Baggins (Grey Havens)
Samwise Gamgee (Orc Armour)
Samwise Gamgee (Grey Havens)
Meriadoc Brandybuck (Grey Havens)
Peregrin Took (Grey Havens)
Celeborn (Grey Havens)
Galadriel (Grey Havens)
Warrior Characters
Gondor Soldier
Gondor Archer
Gondor Knight
Gondor Guard of the Citadel
Ithilien Ranger
Rohirrim
Dunedain Ranger
Rohan Spearman
Knight of Dol Amroth
Axethrower
Battlewagon
Demolisher
Guardian
Dale Archer
Phalanx
Hobbit
Lórien Archer
Lórien Warrior
Mirkwood Archer
Grey Havens lancer
Rivendell Lancer
Evil Lego Characters
Sauron
Saruman
Witch-King
Nazgûl
Khamûl
Lurtz
Sharku
Grima Wormtongue
Snaga
Gorbag
Gothmog II
Shagrat
Grishnákh
Uglúk
Mouth of Sauron

More will come soon...
& Please comment this below if like this