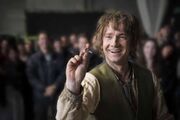 A Little bit about me
I'm an 18 year old that hails from New Zealand (or Middle-Earth, if you wanna call it that due to the films). I've been a fan of the works of Tolkien since I was six years old (got into it due to having watched the films) and have avidly loved any thing Tolkien and Middle-Earth related since then. Favourite characters are Boromir, Bilbo, Samwise and Aragorn.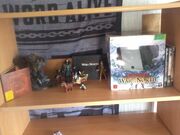 I like to collect figurines, LEGO sets and other novelties pertaining to the films/books as well as play most Lord of the Rings games that have been released to date (my favourite being Return of the King for both GBA and PC, followed by Lord of the Rings Online).  Though, my collection of stuff is small for the moment due to university costs, but soon I hope it shall flourish nicely.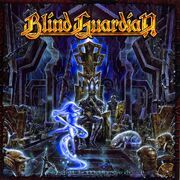 As well as being heavily into reading and playing video games I really enjoy listening to music (whether it be film soundtracks, game soundtracks or more). My favourite genre is Power Metal and my three utmost favourite bands are Sabaton, System of a Down (Not Power Metal, but the main band that got me into heavier stuff) and Blind Guardian. My favourite album is Blind Guardian's Nightfall in Middle-Earth for obvious reasons.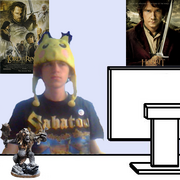 So, that seems to be pretty much all the important stuff I could think of to put here. Oh, I'm studying to become a history teacher (I did mention university earlier, if only costs) and, yeah. That's the basics.