!
Non-Canon Alert!
The subject of this article or section originates from non-canonical sources. To find out about what is considered "canon" see LOTR:Canon.
!
Thrugg was an Uruk-hai Berserker who was one of the leaders that commanded Saruman's army during the Battle of the Hornburg.
Behind the Scenes
Edit
The Unnamed Uruk-hai warrior that ordered Saruman's armies into battle, is also seen briefly in the Two Towers video game and is named "Thrugg".
Appearances
Edit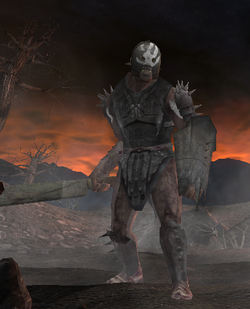 References
Edit