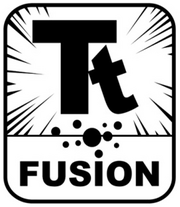 TT Fusion (previously known as Embryonic Studios before TT Games acquired it) is a software house. They are best known for developing a lot of the LEGO games. They developed the Nintendo DS, PlayStation 2, PlayStation 3 and PlayStation Portable versions of The Lord of the Rings: Aragorn's Quest. It is in high rumors that TT Games and TT Fusion will release a LEGO The Lord of the Rings game to tie in with the upcoming The Hobbit (films).
External links
Edit
Ad blocker interference detected!
Wikia is a free-to-use site that makes money from advertising. We have a modified experience for viewers using ad blockers

Wikia is not accessible if you've made further modifications. Remove the custom ad blocker rule(s) and the page will load as expected.