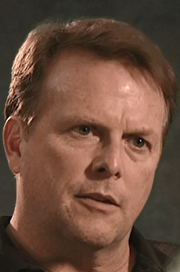 Randall William Cook was an animation designer and supervisor for Weta Workshop during the production of Peter Jackson's Lord of the Rings films, which have been Cook's last major contribution to cinema.
From 1977 to 2003, Cook worked as an animator or visual effects personnel in many different television shows and films, such as Ghostbusters and Poltergeist II.
In the second disc-appendix of The Fellowship of the Ring, he, Jackson, and Grant Major explain the uses of forced perspective and duplicate scales of characters and props.
Ad blocker interference detected!
Wikia is a free-to-use site that makes money from advertising. We have a modified experience for viewers using ad blockers

Wikia is not accessible if you've made further modifications. Remove the custom ad blocker rule(s) and the page will load as expected.