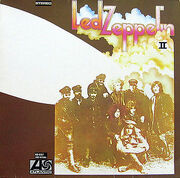 "Ramble On" is a song from Led Zeppelin's second album, 1969's Led Zeppelin II, which references Mordor and Gollum. The singer is on a quest which is specified toward the end of the song:
Mine's a tale that can't be told/ 'My freedom I hold dear'/ How years ago in days of old when magic filled the air/ 'Twas in the darkest depths of Mordor I met a girl so fair/ But Gollum and the evil one crept up and slipped away with her
Ad blocker interference detected!
Wikia is a free-to-use site that makes money from advertising. We have a modified experience for viewers using ad blockers

Wikia is not accessible if you've made further modifications. Remove the custom ad blocker rule(s) and the page will load as expected.