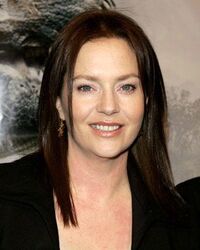 Philippa Boyens was born on New Zealand and is an Academy Award-winning screenwriter who co-wrote the screenplay for Peter Jackson's The Lord of the Rings alongside Peter Jackson and Fran Walsh, for which the trio won an Oscar at the 76th Academy Awards in 2004.
She also worked in Jackson's King Kong. She has two children: Calum Gittins, who played Haleth and a daughter Phoebe, who played a hobbit.
External links
Edit
Ad blocker interference detected!
Wikia is a free-to-use site that makes money from advertising. We have a modified experience for viewers using ad blockers

Wikia is not accessible if you've made further modifications. Remove the custom ad blocker rule(s) and the page will load as expected.