Home
Talk

243
5,233pages on
this wiki


Even with 5,233 articles, and 6,536 files, we still need YOUR help expanding and adding articles to the wiki!
---
---
If you're new to Wikia, please use the above links to get started.
If you already have editing experience, and you have an article relating to Lord of the Rings to contribute, use the box below to create it:
Thank you!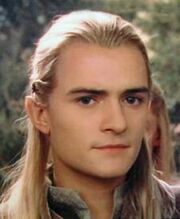 Legolas Greenleaf was a Sindarin Elf who became a part of the Fellowship of the Ring. With his keen eyesight, sensitive hearing, and excellent bowmanship, Legolas was a valuable resource to the other eight members of the Fellowship.
Legolas was Prince of Mirkwood, the son of King Thranduil, descendants from the royal line of Sindarin elves. Legolas was considered young by Elven standards, but was at least five centuries old. He first came to prominence at the council of Elrond, where he came as a messenger from his father to discuss the escape of Gollum. Elrond picked Legolas to become one of the members of the Fellowship that set out to destroy the One Ring.

The One Wiki to Rule them All includes videos; Youtube videos and Wikia Videos can be added to any page.

The Hobbit: The Battle of the Five Armies Official Trailer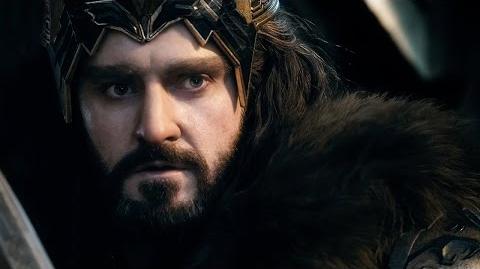 Who is your favorite villain?

 

What is your favorite scene from The Hobbit: An Unexpected Journey?

 

What is your favorite scene from The Hobbit: The Desolation of Smaug?

 
See More
| | |
| --- | --- |
| | Sting was an Elvish knife or dagger made in Gondolin in the First Age. Bilbo gives Sting to Frodo Baggins, just before the Fellowship of the Ring sets off from Rivendell. After the defeat of Sauron at the end of the Third Age, it passed to Samwise Gamgee. |

Lord of the Rings
Loading RSS data...
The Hobbit
Loading RSS data...
Refresh
·
Read more

The One Wiki to Rule Them All, previously the Lord of the Rings Wiki, is Not in any way, shape, or form affiliated with Saul Zaentz, Middle-earth Enterprises, the Tolkien Estate, New Line Cinema, or Wingnut Films.


Copyrights and trademarks for the books, films, and other promotional materials are held by their respective owners and their use is allowed under the fair use clause of the Copyright Law.