Letter 3 is the third letter written by J.R.R. Tolkien and published in The Letters of J.R.R. Tolkien.
Tolkien sent this letter from Rugeley Camp in the south Staffordshire. Tolkien was having military training there, and wrote Kortirion among the woods. He complained about the cold weather and decided to sent T.C.B.S. a copy of Kortirion. And he would also like to sent Edith a neat pencil copy and wait for the T.C.B.S. to make a better one.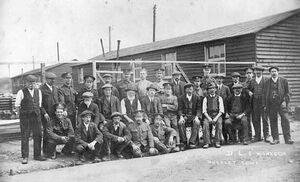 Ad blocker interference detected!
Wikia is a free-to-use site that makes money from advertising. We have a modified experience for viewers using ad blockers

Wikia is not accessible if you've made further modifications. Remove the custom ad blocker rule(s) and the page will load as expected.