Ian Hughes (b. April 8, 1969 in Vancouver, British Columbia, Canada) is a Canadian-born New Zealand actor.
He played the part of Irolas, a non-canonical Man of Gondor in The Return of the King (film) in 2003.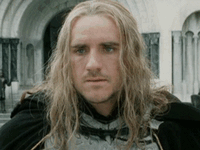 This article is a stub
Boromir says this article is "So small a thing. Such a little thing!"    Please expand it if you can.
Ad blocker interference detected!
Wikia is a free-to-use site that makes money from advertising. We have a modified experience for viewers using ad blockers

Wikia is not accessible if you've made further modifications. Remove the custom ad blocker rule(s) and the page will load as expected.