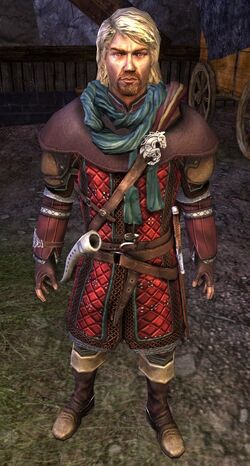 Horn (d. TA 3019) was a Man of Rohan who died in the Battle of the Pelennor Fields.
Afterwards, the memory of his death as with others is lamented in the Mounds of Mundburg.
In The Lord of the Rings Online Horn is a major character, who accompanies the player throughout Riddermark.
References
Edit
External link
Edit