!
Non-Canon Alert!
The subject of this article originates from non-canonical sources. To find out about what is considered "canon" see LOTR:Canon.
!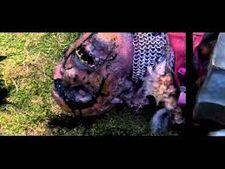 Gorganog was an Orc in the service of Sauron.
Portrayal in adaptations
Edit
Born of Hope
Edit
Gorganog attacked the village were the Rangers of the North and the Dúnedain were living with an Orc band and his band was responsible for many deaths. he dueled with Arathorn himself and almost killed him but Arathorn stabbed his chest and he fell to the ground, he rose up and was to attack Arathorn but his rival cut his face and Gorganog fell in the ground, dead.[1]
Appearances
Edit
References
Edit
Ad blocker interference detected!
Wikia is a free-to-use site that makes money from advertising. We have a modified experience for viewers using ad blockers

Wikia is not accessible if you've made further modifications. Remove the custom ad blocker rule(s) and the page will load as expected.