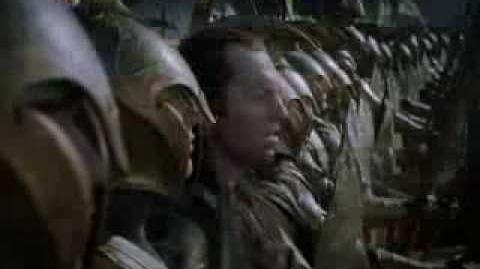 Now we will see the beautiful Elven armors designed by Weta Workshop
The Second Age shields
Edit
The Elves of the second Age had green leave shaped shields.
The Armor
Edit
The armor of the third age differs from the armor of the second age. The second age armor is painted with colors of spring and it's knitted. The third age armor has got more iron and they are painted with colors of autumn.
The Helmet
Edit
The second age helmet is good for cover unlike the third age cover is open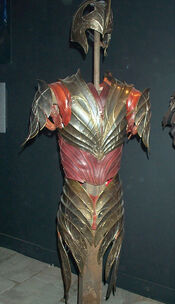 Ad blocker interference detected!
Wikia is a free-to-use site that makes money from advertising. We have a modified experience for viewers using ad blockers

Wikia is not accessible if you've made further modifications. Remove the custom ad blocker rule(s) and the page will load as expected.