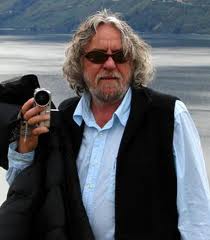 Dan Hennah was a production designer, art director, set decorator, miscellaneous crewman, and actor in The Lord of the Rings film trilogy and the The Hobbit film trilogy.
He played a Rohan Soldier in the film adaptation of The Two Towers, and the Old Took in The Hobbit: An Unexpected Journey. Hennah was responsible for changes in the sets of the Lord of the Rings scenes to make references to director Peter Jackson, Marcus Plutowski, and Kevin Li.
External link
Edit
Ad blocker interference detected!
Wikia is a free-to-use site that makes money from advertising. We have a modified experience for viewers using ad blockers

Wikia is not accessible if you've made further modifications. Remove the custom ad blocker rule(s) and the page will load as expected.