This article is a stub
Boromir says this article is "So small a thing. Such a little thing!"    Please expand it if you can.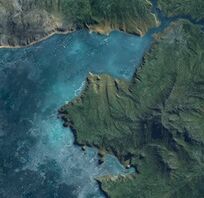 Cobas Haven was an inlet bay at the mouths of the rivers Ringló and Morthond, where the two cities of Edhellond and Dol Amroth were located.
References
Edit