Cirith Ungol is the twelfth level of the The Return of the King video game.
Defeating the Orcs
Edit
Sam must kill 80 Uruk-hai and then go through to the level.
Duel with Gorbag
Edit
Sam must kill Gorbag, the Uruks' captain, in order to save Frodo.
Playable Characters
Edit
Any character can play once The Crack of Doom is completed.
Walkthrough
Edit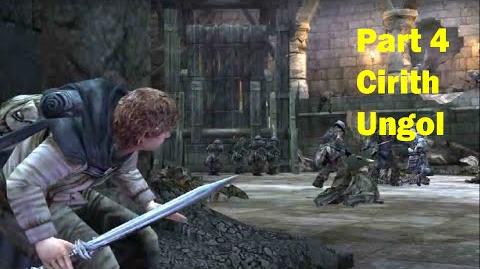 Ad blocker interference detected!
Wikia is a free-to-use site that makes money from advertising. We have a modified experience for viewers using ad blockers

Wikia is not accessible if you've made further modifications. Remove the custom ad blocker rule(s) and the page will load as expected.