This article is a stub
Boromir says this article is "So small a thing. Such a little thing!"    Please expand it if you can.
!
Non-Canon Alert!
This article contains information, pictures or media from non-canonical sources. To find out more about what is considered canon see LOTR:Canon
!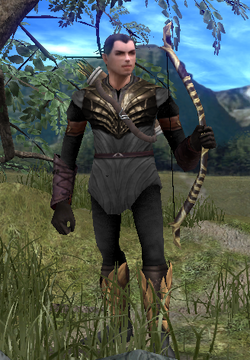 Celebrim was an Elf who participated in the War of the Ring.
Portrayal in adaptations
Edit
Video games
Edit
Celebrim is an Elf with no back story and no known role in The War of the Ring.[1]
Celebrim was created for the game The Lord of the Rings: The Battle for Middle-earth II and can be unlocked by Winning 10 Resource Race games online[2]
Appearances
Edit
References
Edit