!
Non-Canon Alert!
The subject of this article or section originates from non-canonical sources. To find out about what is considered "canon" see LOTR:Canon.
!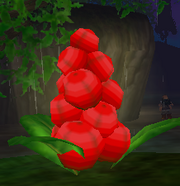 Burberry leaves was a medical plant in Middle-earth. Kili needed Burberry plant, so not to catch a cold.[1]
This is a non-canonical plant and does not appear in the books.
References
Edit