This article is a stub
Boromir says this article is "So small a thing. Such a little thing!"    Please expand it if you can.
!
Non-Canon Alert!
The subject of this article originates from non-canonical sources. To find out about what is considered "canon" see LOTR:Canon.
!
Buhrdur was a chieftain of the Hill trolls.
Buhrdur was said to be born in the darkest depths of the Misty Mountains caves. He had also the influence of gathering up all sorts of Creatures under his banner to support his lord Sauron.
Buhrdur was created for the purpose of Games Workshop as a collectible item, and therefore is a non-canon villain.
References
Edit
- http://www.games-workshop.com/en-CA/Hill-Troll-Chieftain-Buhrdur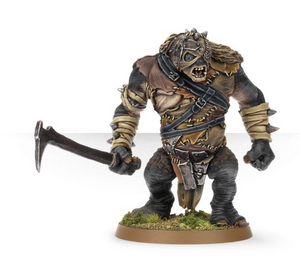 Ad blocker interference detected!
Wikia is a free-to-use site that makes money from advertising. We have a modified experience for viewers using ad blockers

Wikia is not accessible if you've made further modifications. Remove the custom ad blocker rule(s) and the page will load as expected.