This article is a stub
Boromir says this article is "So small a thing. Such a little thing!"    Please expand it if you can.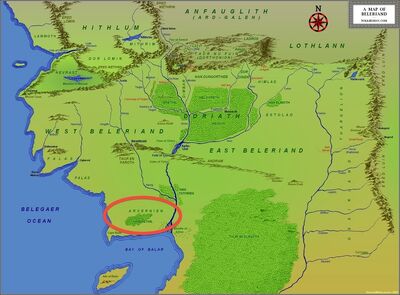 The first rulers of the region of the Mouths of Sirion, also known as Arvernien, were Tuor of the Edain and Idril of Gondolin. Later their son Eärendil Half-Elven, married the Half-Elven Elwing, Dior's daughter and survivor of the Sack of Doriath. Elros and Elrond, the sons of Eärendil and Elwing, were born in Arvernien.
Ad blocker interference detected!
Wikia is a free-to-use site that makes money from advertising. We have a modified experience for viewers using ad blockers

Wikia is not accessible if you've made further modifications. Remove the custom ad blocker rule(s) and the page will load as expected.