Argeleb I
Talk

0
5,215pages on
this wiki
{{{image}}}
{{{caption}}}
Year ascended to the throne
Argeleb I was the seventh King of Arthedain.
Biography
Edit
Argeleb I came to the throne in TA 1349 at the death of his father Malvegil. Because the line of Kings had failed in the realms of Cardolan and Rhudaur, Argeleb claimed the Kingship of all of Arnor again, taking the royal prefix ar(a)- as a sign. He was thus not only the seventh King of Arthedain, but also the seventeenth King of Arnor.
Cardolan accepted this rule, but Rhudaur had by then fallen under control of Angmar, and resisted his rule. Argeleb fortified the hills at Weathertop, and was killed in 1356 by evil men from Rhudaur, under the command of the Witch-king of Angmar.
Argeleb I was king for only seven years and was succeeded by his son Arveleg I.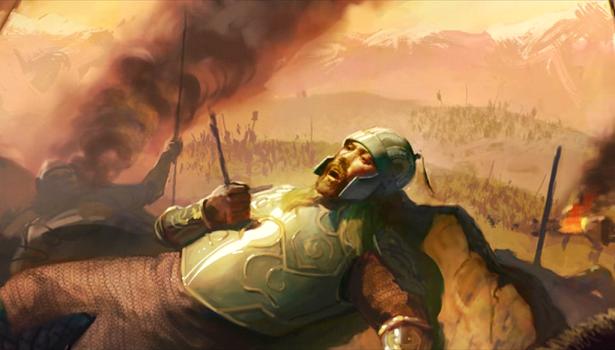 Portrayal in adaptations
Edit
Argeleb was a character seen in the The Lord of the Rings: The Battle for Middle-earth II: The Rise of the Witch-king.
References
Edit
External link
Edit