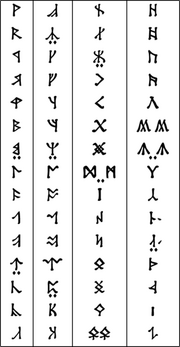 Angerthas is a Runic writing system in Middle-earth.
The original Certhas Daeron was created by Daeron, the minstrel of king Thingol of Doriath and was later expanded into what was known as the Angerthas Daeron.
It was adopted by Dwarves to write down their Khuzdul language (Angerthas Moria and Angerthas Erebor).