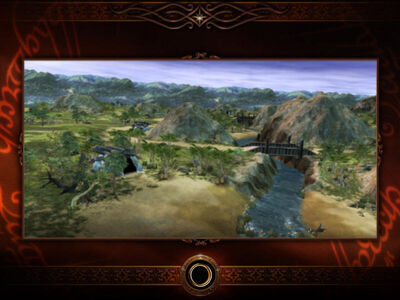 Anfalas is the Elvish name for a coastal region of Gondor.
The Anfalas, or Long Shore, also known as Langstrand in Westron (the Common Tongue), lay between the rivers Lefnui and Morthond, south of the Green Hills of Pinnath Gelin.
Description
Edit
The climate of the Anfalas featured mild winters and hot, dry summers.[1] The terrain consisted of scattered woodlands[2] on undulating lowlands.[3] It was not densely populated, as it was far from central Gondor and there were no known cities.
During the War of the Ring, the people of the Anfalas were led by Lord Golasgil, who brought with him some soldiers, but mostly hunters or fishermen, at the Battle of the Pelennor Fields. The Gondorian province was harassed at the coasts by the Corsairs of Umbar while Golasgil was away.
References
Edit
↑ The Atlas of Middle-earth, Thematic Maps, "Climate"
↑ The Atlas of Middle-earth, Thematic Maps, "Vegetation"
↑ The Atlas of Middle-earth, Thematic Maps, "Landforms"
External links
Edit
Ad blocker interference detected!
Wikia is a free-to-use site that makes money from advertising. We have a modified experience for viewers using ad blockers

Wikia is not accessible if you've made further modifications. Remove the custom ad blocker rule(s) and the page will load as expected.