Anfalas
Talk

0
4,814pages on
this wiki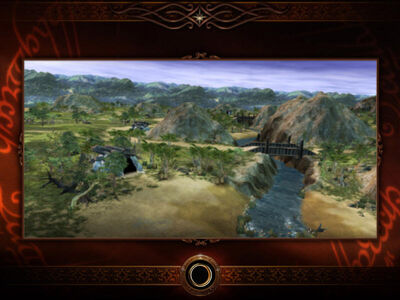 Anfalas is the Elvish name for a coastal region of Gondor.
The Anfalas, or Long Shore, also known as Langstrand in Westron (the Common Tongue), lies between the rivers Lefnui and Morthond, south of the Green Hills of Pinnath Gelin.
Description
Edit
The climate hovered near the moderate and the extreme with mild winters and hot, dry summers and the terrain consisted of scattered woodlands on undulating lowlands.[1] It was not densely populated, as it is far from central Gondor and there were no cities.
During the War of the Ring, the people of the Anfalas were led by Lord Golasgil, who brought with him some soldiers, hunters or fishermen for the most, at the battle of the pelennor fields. The gondorian province was harassed at the coasts by the Corsairs of Umbar while Golasgil was away.
References
Edit
↑ The Atlas of Middle-earth pgs. 181, 183 & 185
External links
Edit