Home
Talk

241
5,124pages on
this wiki


Even with 5,124 articles, and 6,226 files, we still need YOUR help expanding and adding articles to the wiki!
---
---
If you're new to Wikia, please use the above links to get started.
If you already have editing experience, and you have an article relating to Lord of the Rings to contribute, use the box below to create it:
Thank you!

Tolkien vs. Jackson: Differences Between Story and Screenplay -

Several attempts have been made to adapt the various books written by J.R.R. Tolkien to film. The most recent of these was Peter Jackson's epic motion picture series, which was released as three movies titled as the books and released in 2001 (The Fellowship of the Ring), 2002 (The Two Towers), and 2003 (The Return of the King). As can be expected, differences in the medium necessarily requires the adaptation of a literary work to a screenplay that is suitable for presentation to a film audience, but such adaptations of a beloved story can stir up controversy and resentment among loyal fans. When the first installment of The Lord of the Rings motion pictures was released, many were so disappointed that they never went to see subsequent releases. Those that did tended to find their final reaction to be mixed. Their enjoyment of the movies might have been better had they not already fallen in love with the story as written, but the writers of the screenplay might also have taken greater pains to tell the actual story instead of their own. Read more...

The One Wiki to Rule them All includes videos; Youtube videos and Wikia Videos can be added to any page.

LEGO The Hobbit: The Video Game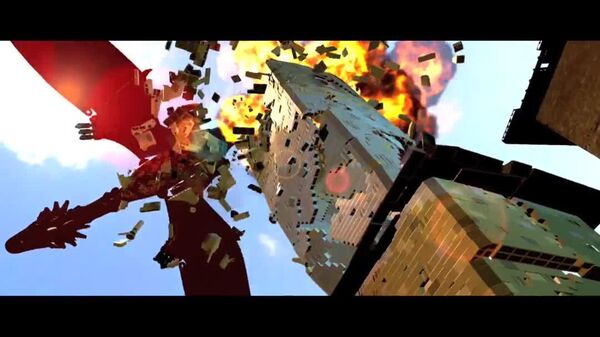 Who is your favorite villain?

 

What is your favorite scene from The Hobbit: An Unexpected Journey?

 

What is your favorite scene from The Hobbit: The Desolation of Smaug?

 
See More
Gandalf found Glamdring in the troll's cave. He continued to use until the end of the war of the ring.

Glamdring was a sword, forged for the Elf Turgon in the First Age. For several thousand years it went missing, until Gandalf (and company) found it (along with Sting and Orcrist) in the trolls' cave in The Hobbit and claimed it for himself. He continued to use Glamdring through the events of The Lord of the Rings.

Lord of the Rings
Loading RSS data...
The Hobbit
Loading RSS data...
Refresh
·
Read more

The One Wiki to Rule Them All, previously the Lord of the Rings Wiki, is Not in any way, shape, or form affiliated with Saul Zaentz, Middle-earth Enterprises, the Tolkien Estate, New Line Cinema, or Wingnut Films.


Copyrights and trademarks for the books, films, and other promotional materials are held by their respective owners and their use is allowed under the fair use clause of the Copyright Law.